Non-Anesthetic Teeth Scaling 
This disease is usually silent and invades the mouth with bacteria that hasn't been removed for years this will cause on your dog; gum inflammation, gum recession, loss of bone and teeth causing bad infections and pain ,
If periodontal disease is left unattended this Can lead you dog to potentially kidney, heart and liver disease .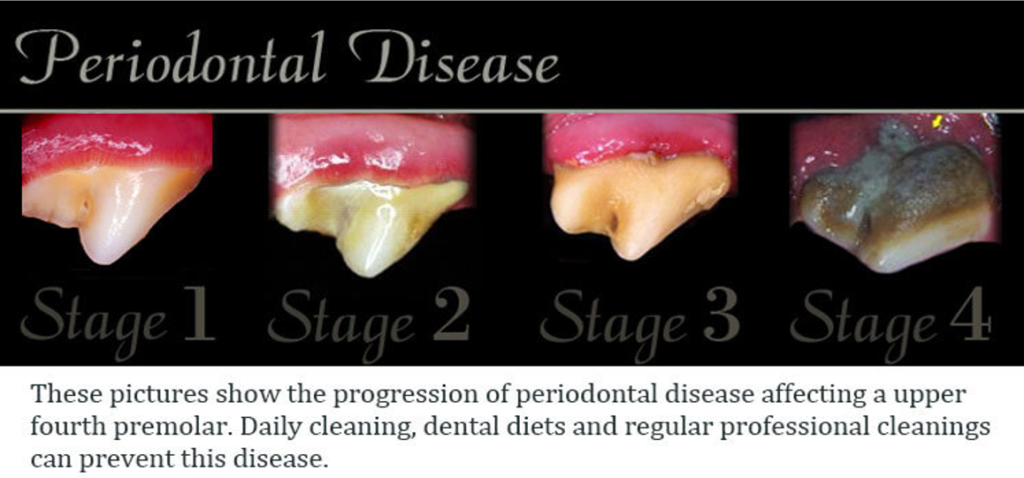 Non-Anesthetic Teeth Scaling 
It is a procedure for dogs, performed by a Professionally trained Hygienist . 
This addresses dental scaling and ultrasonic tooth cleaning to remove plaque or calculus  followed with fluoride and a polishing treatment that helps prevent  future oral problems like stage 3-4 of periodontal disease.
During a Non-Anesthetic Dental Cleaning we will swaddle your pet to make him/her safe and comfortable. We also provide aroma therapy and soft music to further increase your pets comfort level. We do a through examination of your pets teeth to identify any conditions like periodontal disease, or any loose teeth. Keep in mind that pets that have advanced periodontal disease might have to go see your vet first. Also there are certain medical conditions that potentially will disqualify your pet from receiving this procedure. If your pet has any of the medical conditions below please make that information available to the technician.
 
Heart Conditions
Diabetes  
Seizures
Advance Periodontal Disease 
Lethargy
Collapsing Trachea 
Breathing Problems
Back and Neck conditions
Behavioral Issues
Once your pet has been examined and is a good candidate we will proceed with the procedure. We use scalers, and ultrasonic scalers to remove plaque and calculus followed by polishing the teeth, and applying a fluoride treatment and rinse with chlorhexidine.
My purpose is to help you maintain good dental hygiene for your pet and prolong the life of the teeth to avoid periodontal diseases that affect the dog's health and tooth loss. Here are some recommendations to use at home: enzymatic toothpaste, water additives, treats
Better Care When You Need